Smoked Salmon Avocado Toast with Cucumber Ribbons and Eggs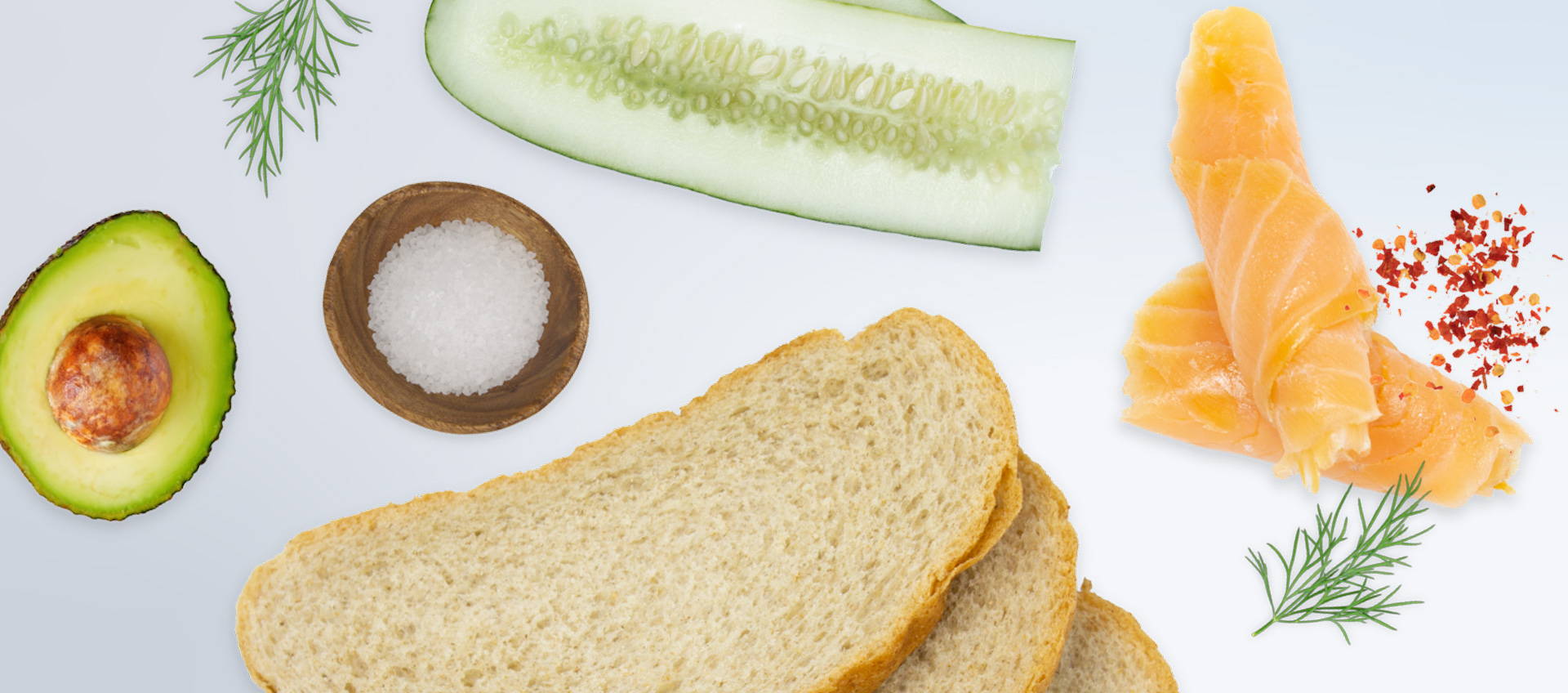 One of our favorites, smoked salmon with avocado toast to the rescue! This quick and easy favorite is sure to satisfy your cravings.
STEP 1:
Bring a small pot of water to a boil and place the eggs into boiling water—Cook for 6 minutes for soft boiled eggs.
STEP 2:
Place the egg into a bowl of ice-cold water until cool enough to handle and peel.
STEP 3:
Then cut in half, season with pepper, and set aside.
STEP 4:
In a bowl, mash the avocado and season with salt.
STEP 5:
Slice the cucumber into 4 thin ribbons.
STEP 6:
Divide avocado mixture in half, spread on toast, and season with chili flakes.
STEP 7:
Top each with 4 smoked salmon slices, 2 cucumber ribbons, and an egg half. Garnish with dill and enjoy!