Roasted Barramundi & Fennel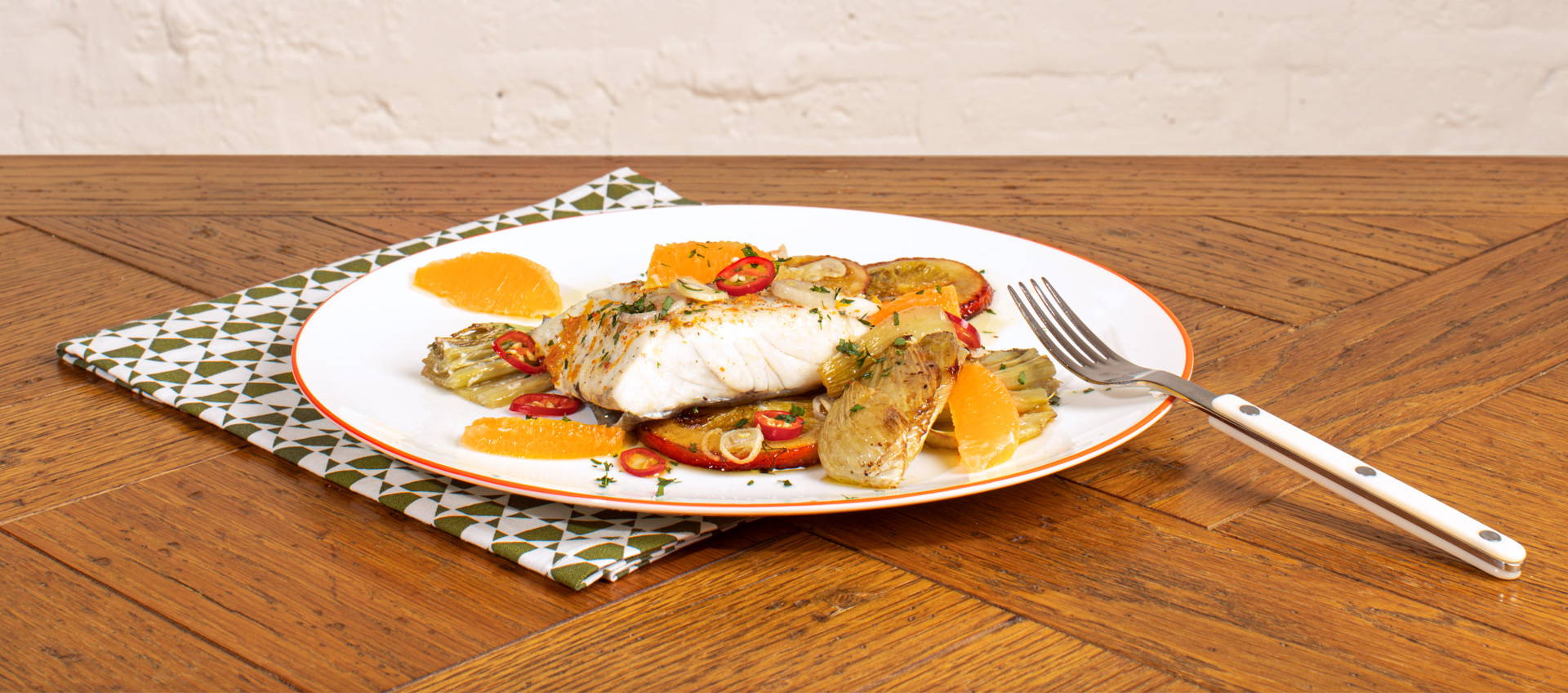 At Wixter we pride ourselves on our variety. And while we have no problem pleasing the palates of Salmon and Shrimp eaters, we love helping eaters explore the seas and discover new delicacies. We can think of no greater fish to highlight this intrepid spirit than our Vietnamese Barramundi. Sometimes referred to as Asian Seabass, Barramundi is a mild and buttery fish with large flakes like its Chilean cousin the Red Snapper. Take a step out of the box of normal seafood and give this delicious Roasted Barramundi & Fennel recipe a try!
1 12oz bag of
Wixter Seafood Barramundi
2 medium fennel bulbs trimmed cut into 8 wedges
3 tablespoons of olive oil
2 oranges (1 sliced and 1 segmented + zest from 1 orange)
Salt & pepper
Pinch of chili flakes
1 small shallot (sliced)
2 teaspoons of fresh dill (chopped)
2 teaspoons of fresh parsley (chopped)
STEP 1: Preheat the oven to 425°F.
STEP 2: Place 2 tablespoons oil in a shallow baking dish or cast iron pan.
STEP 3:
Add cut fennel to the pan. Season with salt, pepper. Roast until caramelized, 30-35 minutes, turning halfway through.
STEP 4: Remove from oven and reduce heat to 400°F.
STEP 5:
While fennel is roasting prepare the barramundi. Season fish with salt, pepper and a pinch of chili flakes.
STEP 6:
Slice 1 orange ¼ inch slices.
STEP 7:
Place fish and citrus slices atop the fennel.
STEP 8: Scatter shallot slices and add remaining olive oil.
STEP 9:
Roast until the fish is just opaque throughout 10-12 minutes.
STEP 10:
While the fish roasts, remove the pith and peel from the remaining orange.
STEP 11:
Working over a bowl, segment the flesh, reserving any juices.
STEP 12:
Combine orange segments and herbs in a small bowl and set aside.
STEP 13:
When fish is removed from the oven, (and just before serving), add the orange segments and herbs.