Battered Mahi-Mahi Tacos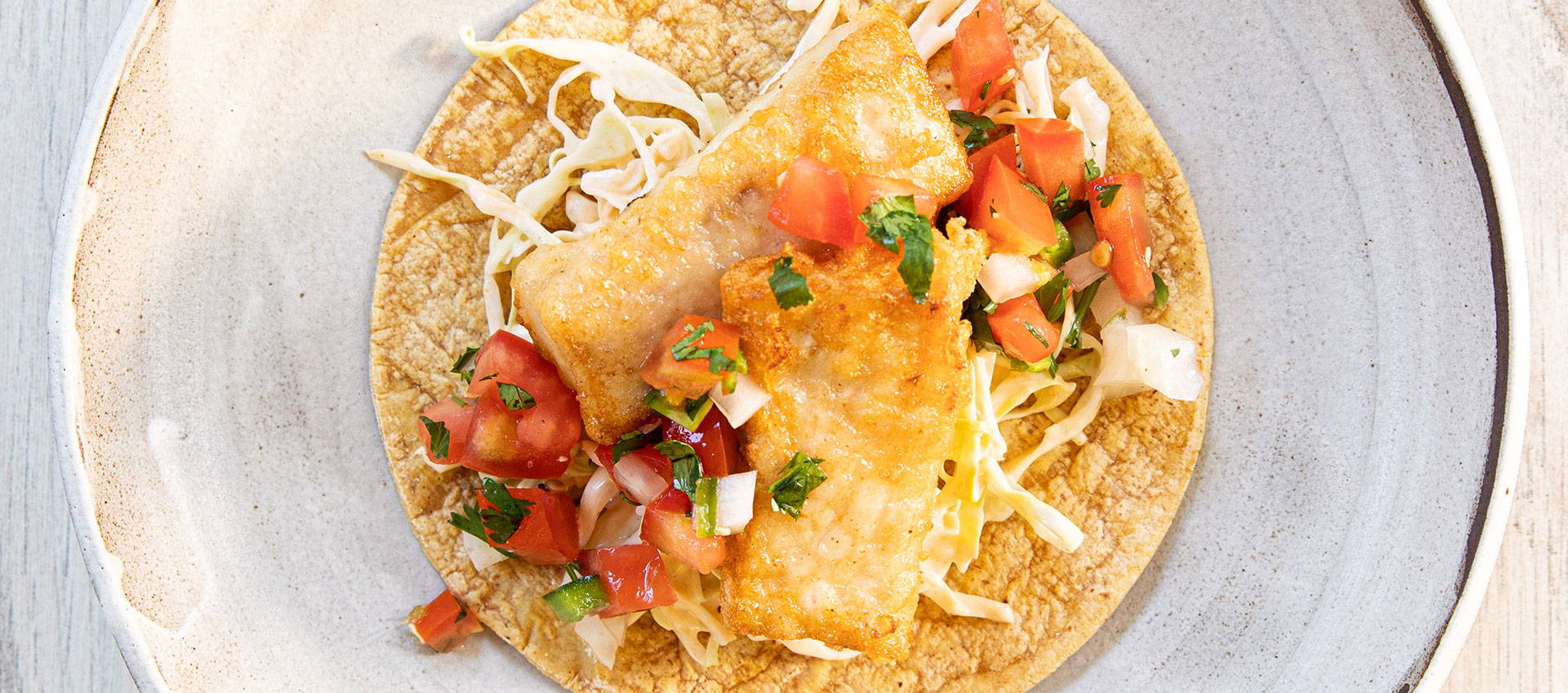 Making these battered fish tacos doesn't get much easier. Just batter and fry the fish, assemble the tacos with your toppings and you're ready to go. It's that simple! Give these a try at your next gathering. Everyone will love them!
FOR THE BATTER:
1 cup of sparkling water
1/2 cup of cassava flour
2 tbsp of tapioca flour / starch
1.5 tsp of kosher salt
1/2 tsp of smoked paprika
1 tsp of onion powder
FOR THE COLE SLAW:
4 tbsp of mayo
2 tbsp of fresh lime juice
2 cloves of garlic, minced
2 tsp of Cholula (or your favorite hot sauce)
1/2 tsp of kosher salt
3 cups of shredded cabbage
FOR THE FISH TACOS:
4 tbsp of avocado oil
8 tortillas
Pico de gallo
1 lime, cut into wedges
Cilantro
STEP 1 – MAKE THE BATTER FOR THE FISH:
In a bowl, combine the sparkling water, cassava flour, tapioca flour, salt, smoked paprika and onion powder. Whisk until combined. Batter should thicken to the consistency of pancake batter as it sits.
STEP 2 – CREATE CREAMY SLAW:
In a separate bowl, combine mayo, lime juice, garlic, hot sauce, and salt until completely combined. Wait to add cabbage.
STEP 3 – COOK THE MAHI-MAHI
1. In a large, nonstick skillet, add avocado oil and heat to medium-high heat.
2.
While heating, take 1/2 of the Mahi-Mahi and place into the batter. Lightly toss and coat.
3.
Use tongs or a fork to pick up individual battered filets and shake off any excess batter. Place filet into hot oil.
SIDE NOTE: make sure to not overcrowd the skillet. None of the filets should be touching
.
4.
Fry the filets until golden brown on both sides (2-3 minutes per side).
5.
Transfer each cooked filet to a paper towel lined plate. Season with salt.
6.
While cooking the final batch of filets, warm up the tortillas.
7.
Before serving, toss the cabbage with the creamy dressing until well coated. Place a spoonful of slaw onto each tortilla, top with a few small filets, and garnish with pico de gallo, cilantro, and a squeeze of lime.