Norwegian Steelhead Almondine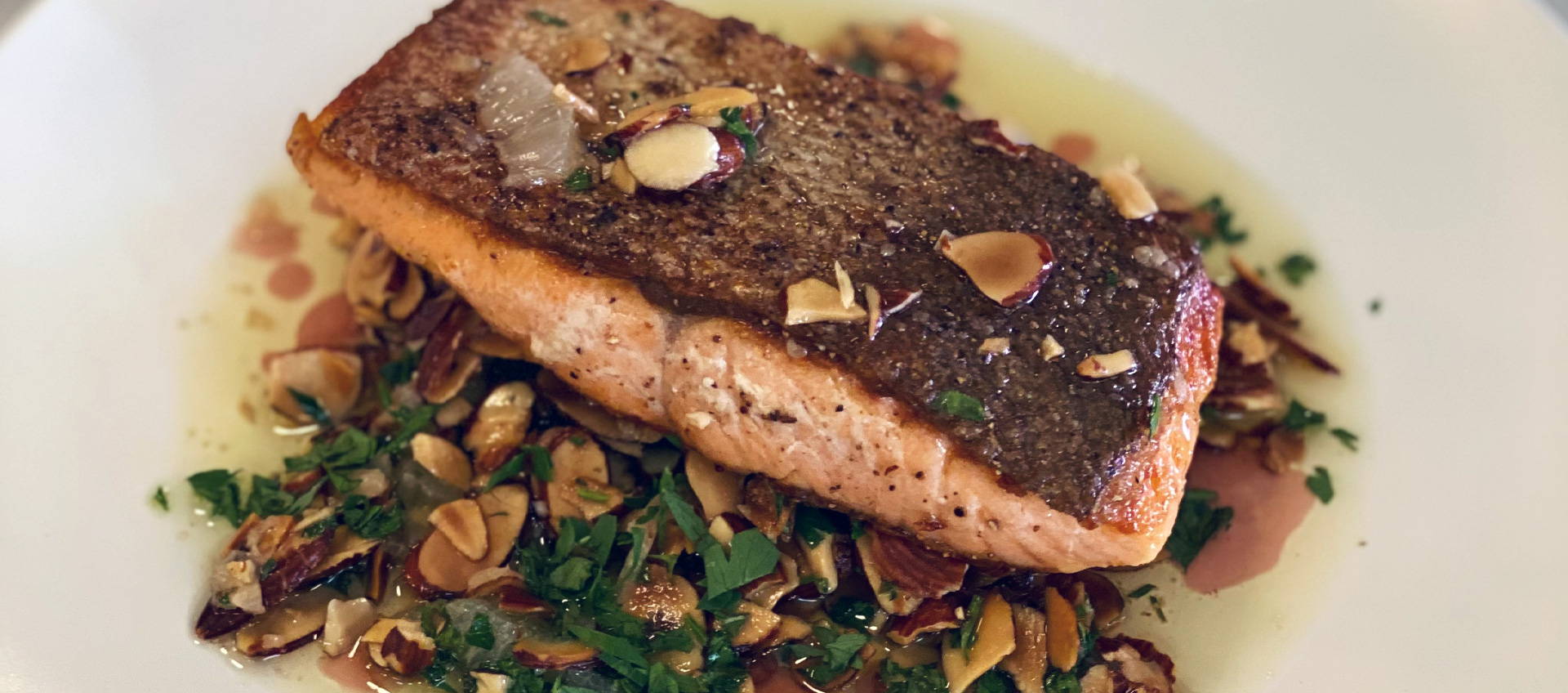 Chef Ludo is at it again! This Norwegian Steelhead Almondine is one of our absolute favorites. Use this divine recipe to impress family and friends! Presented to you by Wixter Seafood and Chef Ludo Lefebvre.
4 (8-oz.) boneless
Norwegian Steelhead Trout
filet
2 tablespoons clarified butter
1 cup unsalted butter
2 tbsp. red wine vinegar
2 tsp. fresh lemon juice
1 cups milk
2 eggs
1 cup flour
Kosher salt and freshly ground black pepper, to taste
3 cups sliced almonds, toasted
2 tbsp. minced parsley, for garnish
1 lemon, cut into slices, for serving
STEP 1:
Heat butter in an 8" skillet over medium heat; cook, stirring, until solids turn dark brown, 20-25 minutes. Remove from heat; whisk in vinegar and lemon juice, season with salt and pepper; set sauce aside.
STEP 2: In a shallow dish, whisk together milk and eggs; put flour into another shallow dish. Season fish with salt and pepper.
STEP 3: Working with one filet at a time, dip fish in flour, shake off excess, and then dip in egg mixture and shake off excess. Return filets to flour; transfer to a rack over a baking sheet.
STEP 4: Put the clarified butter in a non-stick sauce pan and heat over medium high heat.
STEP 5: When melted, place the fish skin side down in the sauce pan and cook each side for 3 minutes, until you see coloration, then drain on paper towels.
STEP 6: To serve, divide fish between 4 plates; sprinkle almonds on top. Whisk sauce and spoon over fish. Garnish with parsley; serve with lemon slices.