Sweet Honey Garlic Teriyaki Shrimp with Steamed Rice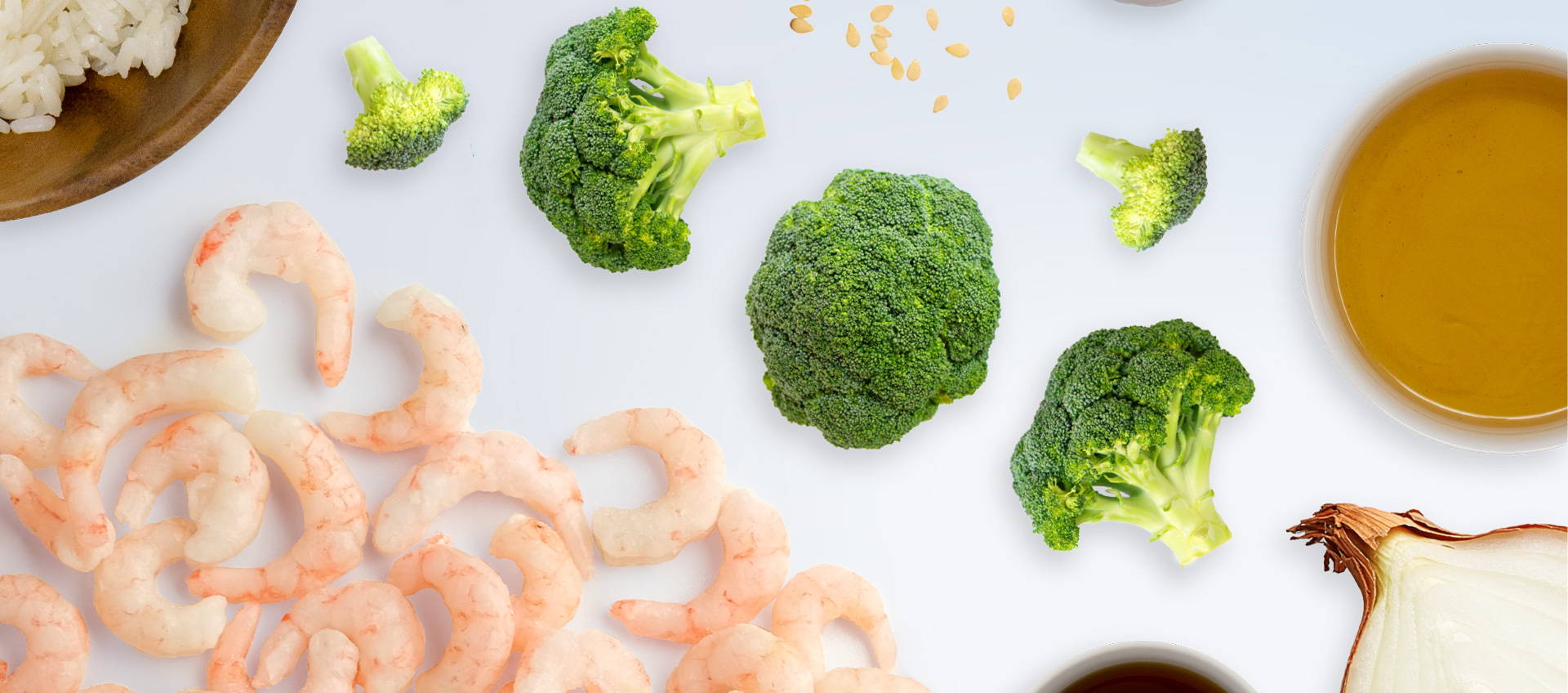 Our Sweet Honey Garlic Teriyaki Shrimp is one of the quickest and most flavorful Wixter Seafood recipes you can make! Nothing beats tender shrimp coated in this flavorful sauce! This is one of those fabulous go-to recipes that the whole family will enjoy!
12 oz.
Wixter Seafood Cooked Norwegian Shrimp
2 c Rice, steamed
1 c Broccoli florets, blanched
¾ c Yellow onion, diced
2 T Garlic, crushed or minced
¼ c Honey
⅓ c + 1 T Teriyaki sauce
2 T Sesame Oil
3 c Water
Scallions and Sesame Seeds garnish
RICE
STEP 1: Rinse rice in cold water until water is clear; drain well. In a medium saucepan,bring water to a boil. Stir in rice. Return to a boil over medium-high heat.
STEP 2:
Reduce heat, and simmer, covered until rice is tender and has absorbed all the water, about 16 to 18 minutes. Rice will be studded with steam holes when done.
STEP3 :
Remove from heat, and set aside.
SHRIMP
STEP 1:
In a small bowl, combine the teriyaki, honey, and crushed garlic; whisk well. Pour over shrimp and marinate until needed.
STEP 2:
In a large skillet, sauté onions in sesame oil over medium-high heat until soft and translucent. Lower heat to medium, then add the shrimp and broccoli. Toss until heated, about 4 minutes.
STEP 3:
Divide rice into two bowls and top with broccoli and shrimp. Garnish with scallions and sesame seeds, and enjoy!