Shrimp Salad
This tasty shrimp salad is quick to prepare, and it makes a great lunch or main dish for when the weather is warm. Makes for a refreshing and beautiful dish, perfect for a weeknight meal as well as a gathering with friends.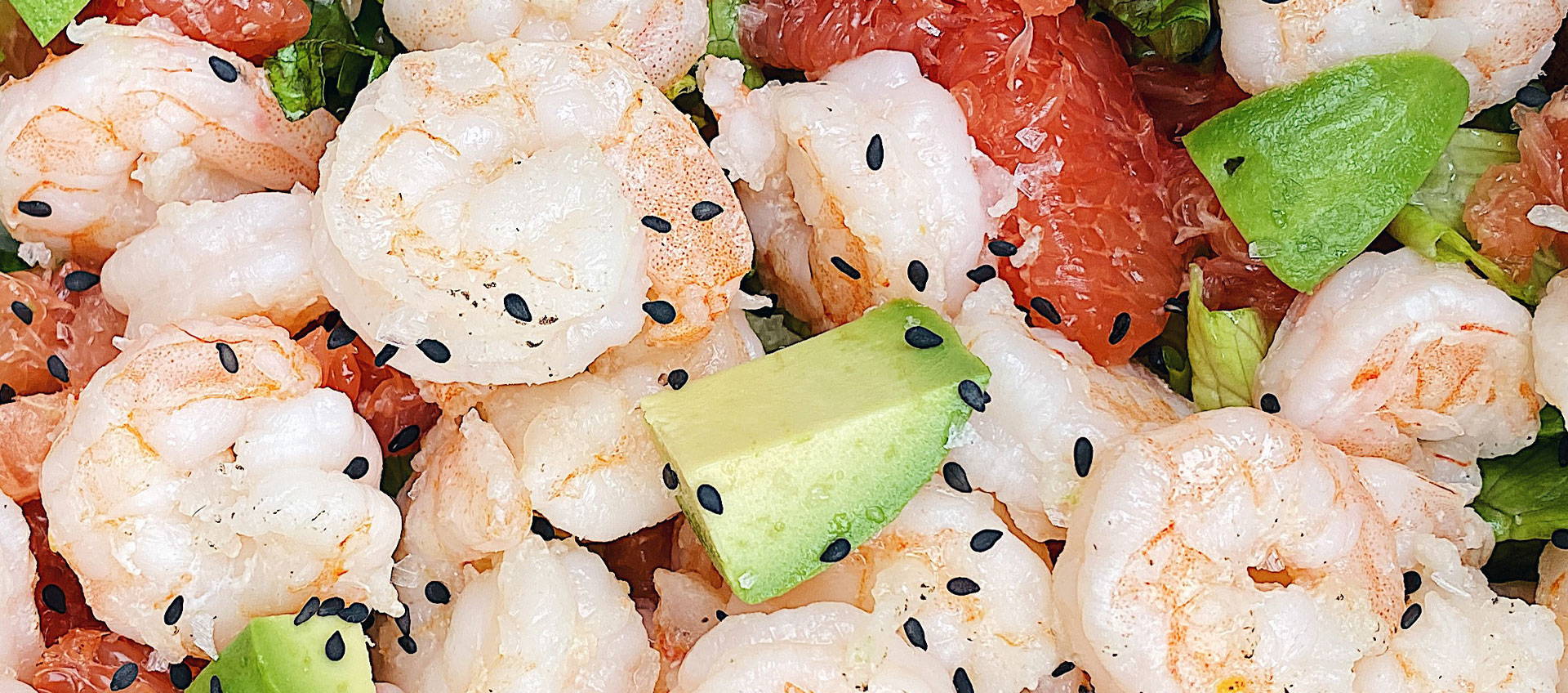 12 oz of Cooked Norwegian Shrimp
1 cubed avocado
4 cups of butterhead lettuce
1/2 grapefruit cubed
1/2 grapefruit juiced
1 tbsp extra virgin olive oil
2 oz black sesame seeds
Salt & pepper to taste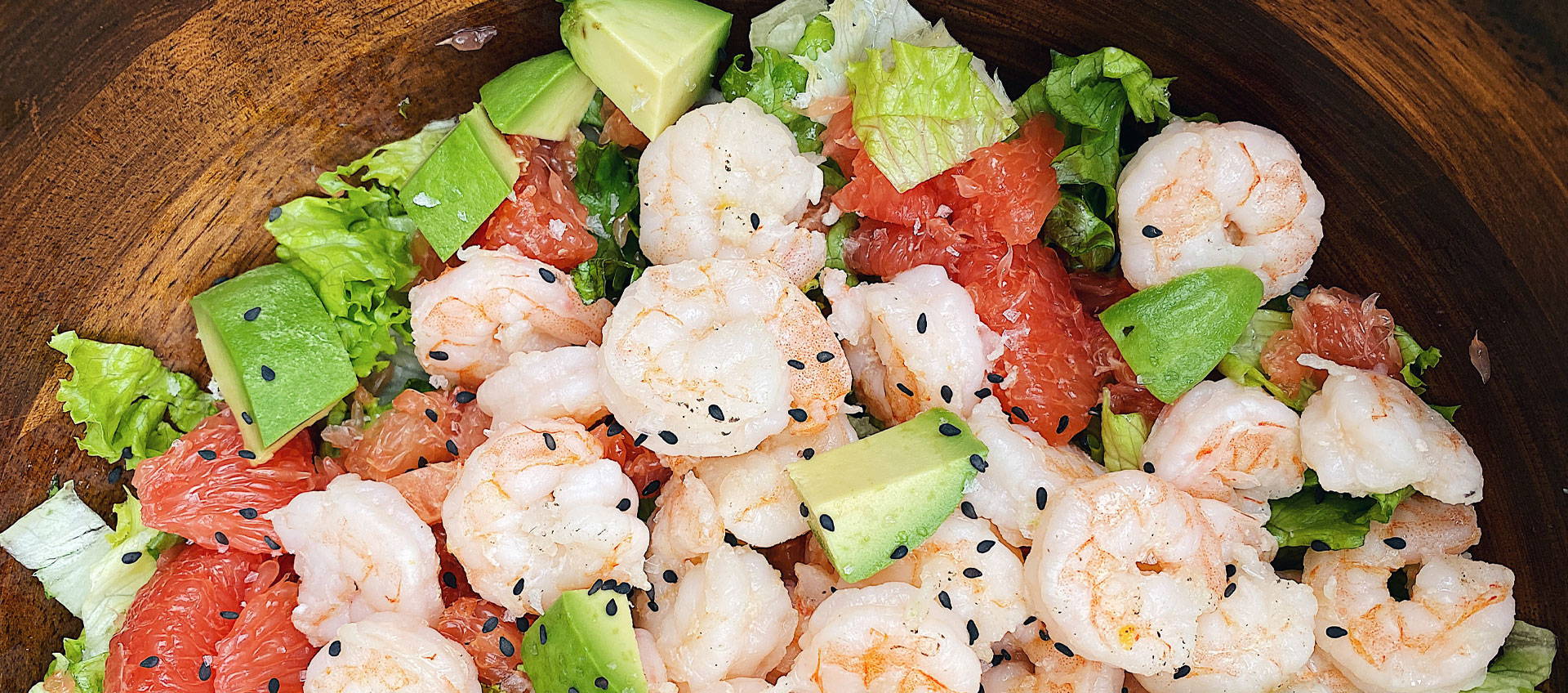 In a large bowl defrost the Cooked Norwegian Shrimp
Cube all avocado
Slice up all the lettuce into square pieces 1" x 1"
Cube the grapefruit
Combine lettuce, avocado, grapefruit into a large bowl
Drizzle olive oil followed by a squeeze of grapefruit juice
Top with salt & pepper and sesame seeds
RUNNING LOW ON YOUR FAVORITE SEAFOOD?
Never run out again! Subscribe and save with one of our Wixter Bundles.