Haddock With Peppers, Onions, And Mashed Tomatoes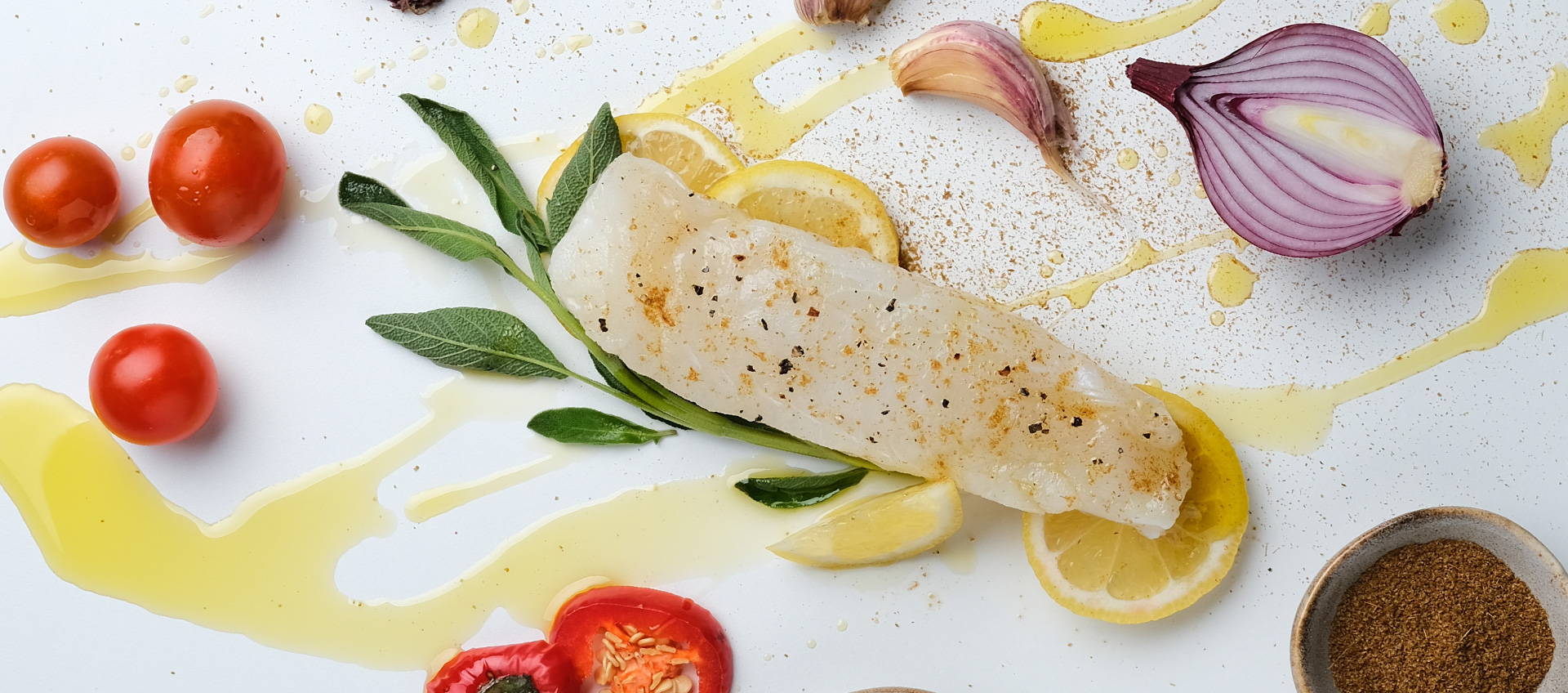 Another simple and easy to put together recipe from Wixter Seafood. Haddock, very popular as a food fish is such a simple and inexpensive meal to make. If you haven't had it… you need to try this Haddock recipe ASAP.
1 - 6 oz
Wixter Seafood Norwegian Haddock
fillet
2 tbsp Olive Oil
1 large red Onion, coarsely chopped
3 Garlic cloves, minced
½ lb. Cherry tomatoes, halved
2 Cherry Bomb Peppers, sliced and seeded
1 tbsp Sage, minced
½ tsp. Cumin
Salt and pepper to taste
Lemon wedges, garnish
STEP 1:
Heat the olive oil over medium heat in a large skillet. Add onion and cook until softened.
STEP 2:
Add the garlic and cook until fragrant, about 30 seconds, stirring constantly
STEP 3:
Add the tomatoes and peppers, stirring and mashing the tomatoes slightly so that they release some of their juices.
STEP 4:
Cover and cook over low heat for about 10 minutes.
STEP 5:
While the vegetables are cooking, season the haddock on both sides with salt, pepper, and cumin.
STEP 6:
Season the vegetables with salt and pepper, add the sage, and stir well. The mixture should look like sauce.
STEP 7:
Gently add the haddock to the vegetables, nestling it in the sauce.
STEP 8:
Cook, uncovered, over low heat for about 4 minutes, then gently flip the fish and continue cooking until the fish flakes easily, about 3-4 more minutes.
STEP 9:
Serve with lemon wedges, if desired, and enjoy!