THE WIXTER SEAFOOD BRAND STORY
HUMBLE BEGINNINGS OF WIXTER
We began as a neighborhood market in Chicago and built our business by being honest, transparent, and uncompromising. We scour the globe to partner with the world's most trustworthy producers and give voice to the hundreds of sustainable farmers and fisherman making a difference.
All of our products are frozen within hours of harvest to lock in peak nutritional value, freshness, and flavor. We exclusively package the highest-quality cuts and selections because we don't sell seafood, we wouldn't love eating ourselves.
At Wixter, we know that sustainably-sourced frozen seafood from carefully selected producers is more delicious, trustworthy, economical, and ecologically responsible than the alternatives.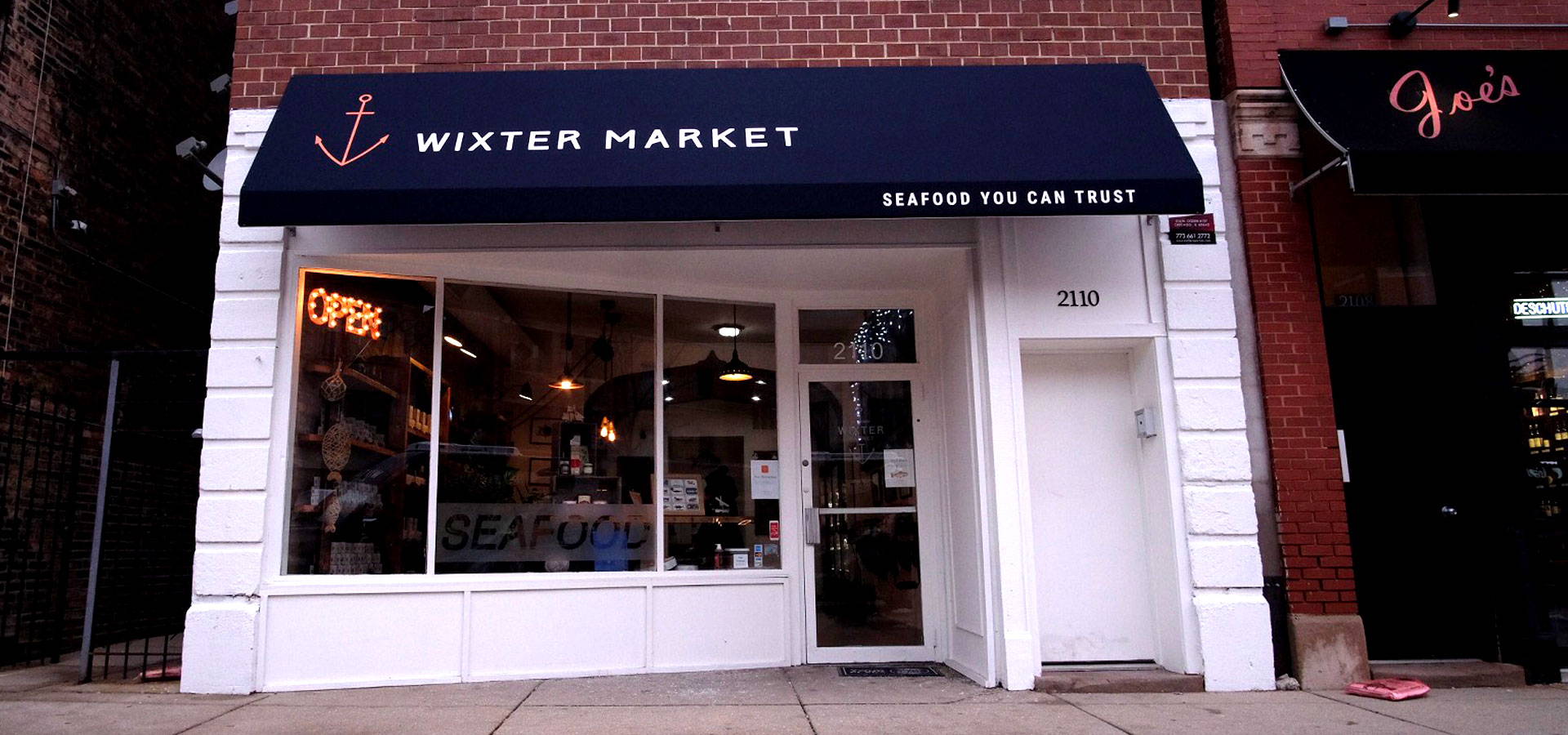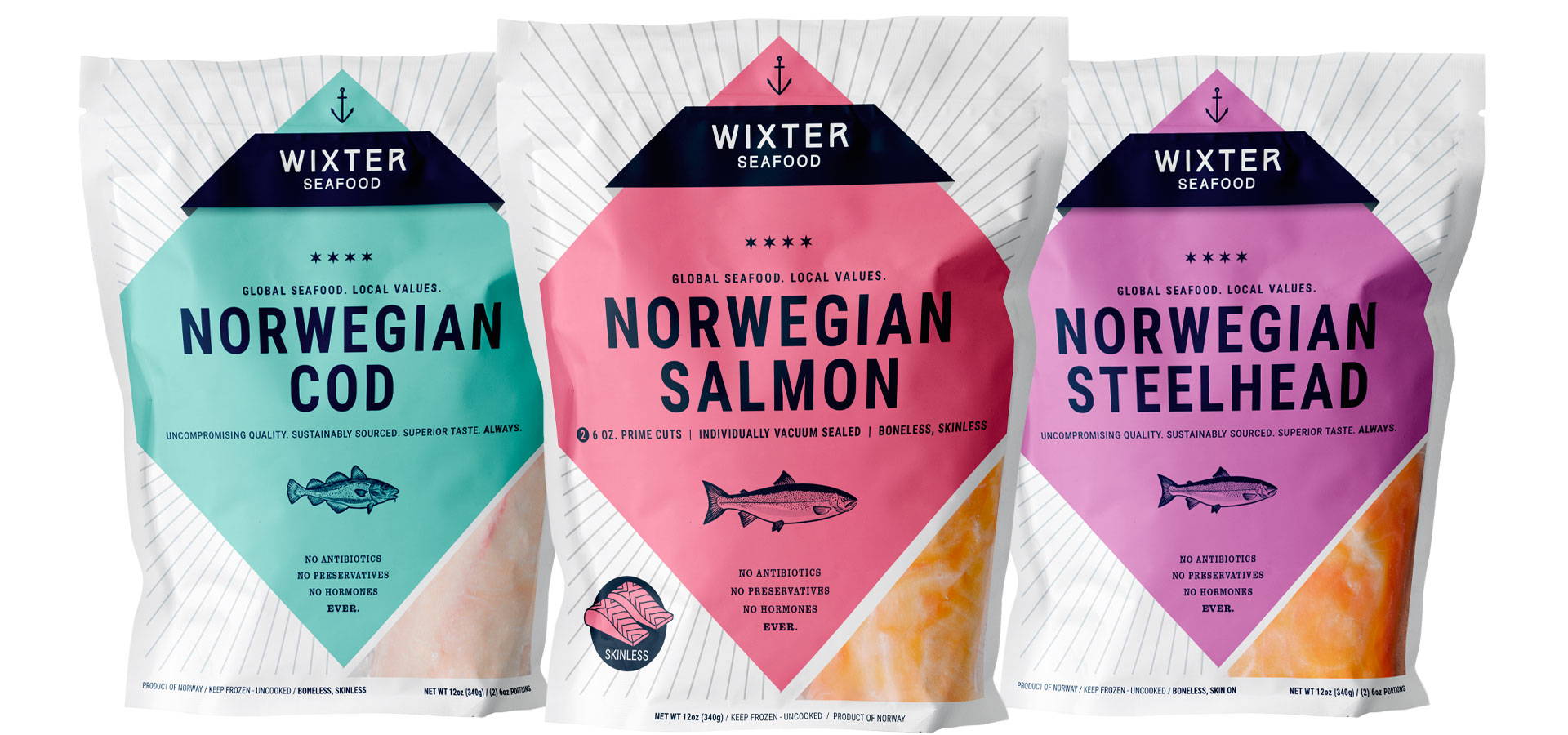 Now we are tackling an even bigger challenge: how to bring that same high-quality seafood to home chefs across America while also helping save the planet. It may seem ambitious, but we believe our unique process and commitment to sustainable, naturally preserved, and 100% traceable seafood will help reverse positively impact global climate change and lead to healthier oceans, seas, and humans.

We founded Wixter on the promise that you will not find a higher quality seafood in the world. Because we control every aspect of our supply chain—from water to plate—we can ensure that every Wixter offering includes only the most consistent prime cuts of fish and shellfish. The only thing we care about more than our seafood are the waters that it comes from. We will never waver in our commitment to combating global climate change through not only responsible fishing and aquaculture but also in our supply chain by not flying our fish around first-class airfare.
We are working to ensure that every fish is utilized to its maximum nutritional benefit. We work with our producers to use the by-products of our production into marine based oils, supplements, pet and agricultural feed, and more.
While Wixter specializes in seafood from across the globe, we hold fast to the local values that built our market's reputation for honesty and quality. Now it is our new goal to capture the hearts, minds, and palates of seafood lovers across North America and show them there is a better way to enjoy the fruits of the sea while leaving the planet a healthier place.


You will not find a higher quality seafood on the planet. We've spent years scouring the globe to find partners who adhere to the strictest sustainability standards, are globally certified, and have a passion for perfect seafood. This search has taken us to five continents, and we have cast our lines in countless seas, but the results are worth it, and every Wixter Seafood product proves it.


Some people think consistency is boring, but we believe uniform cuts of fish are beautiful. You will never find broken pieces or small portions inside a bag of Wixter Seafood. We only provide premium cuts that are a dream to work with in the kitchen.


Wixter combines the time-honored preservation method of freezing with modern technology. Our seafood is frozen or tinned within hours of being pulled from the water to lock in peak nutritional value and flavor. The result is a clean, pure seafood that has no preservatives, no additives, and no antibiotics—ever.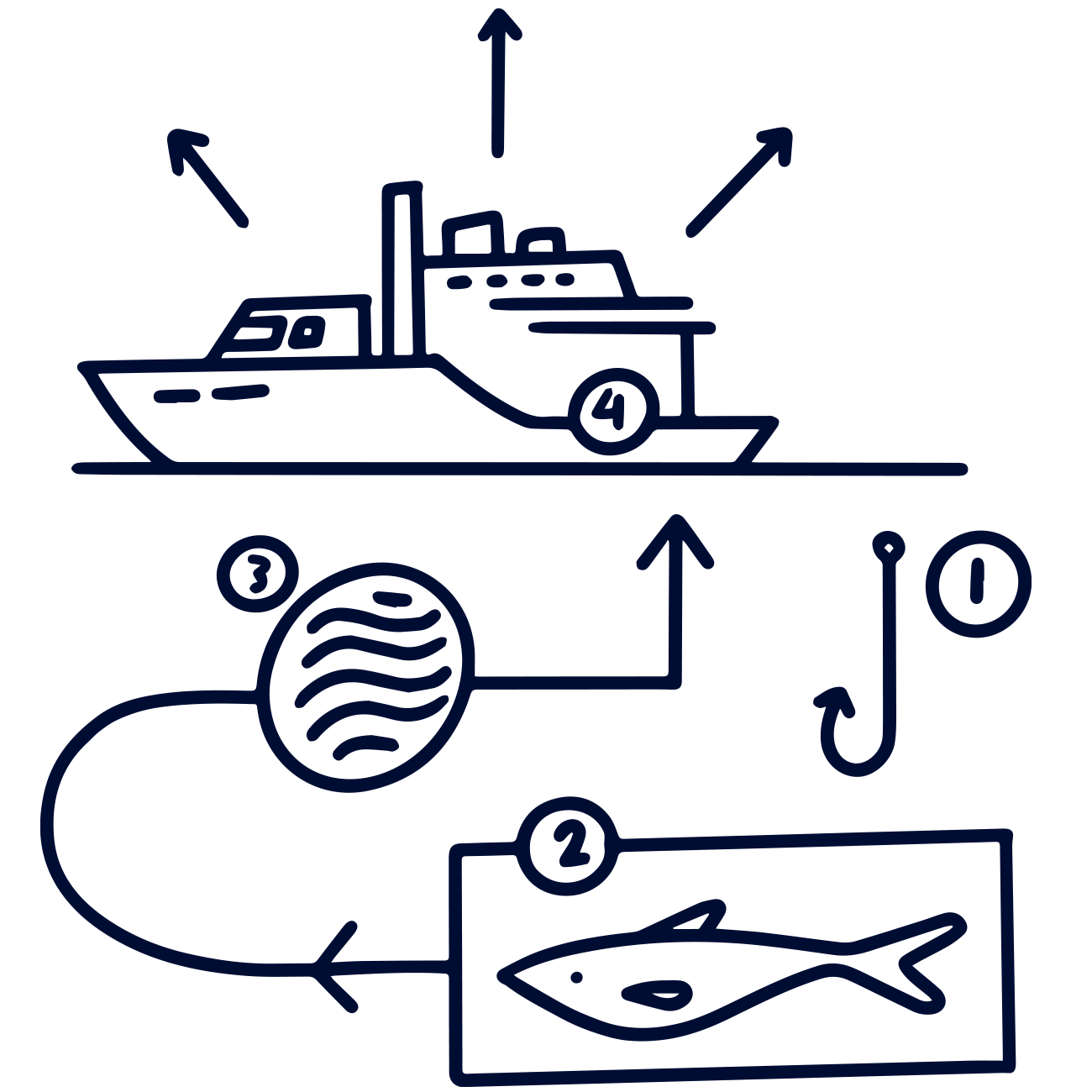 From the moment it leaves the water until it reaches your fork, we trace your seafood's journey through our unique supply chain. This begins with the highest quality seafood producers on the planet and ends with the most consistent and highest quality seafood on the planet.

Because we value the bounty of the seas, we strive to have none of our harvest lost to waste. We work with our partners to utilize every part of the fish for nutritional supplements that extend far beyond your plate. We abide by strict catch limits and source our seafood during peak season from its natural waters.


WHY BUY FROZEN IF I CAN BUY FRESH?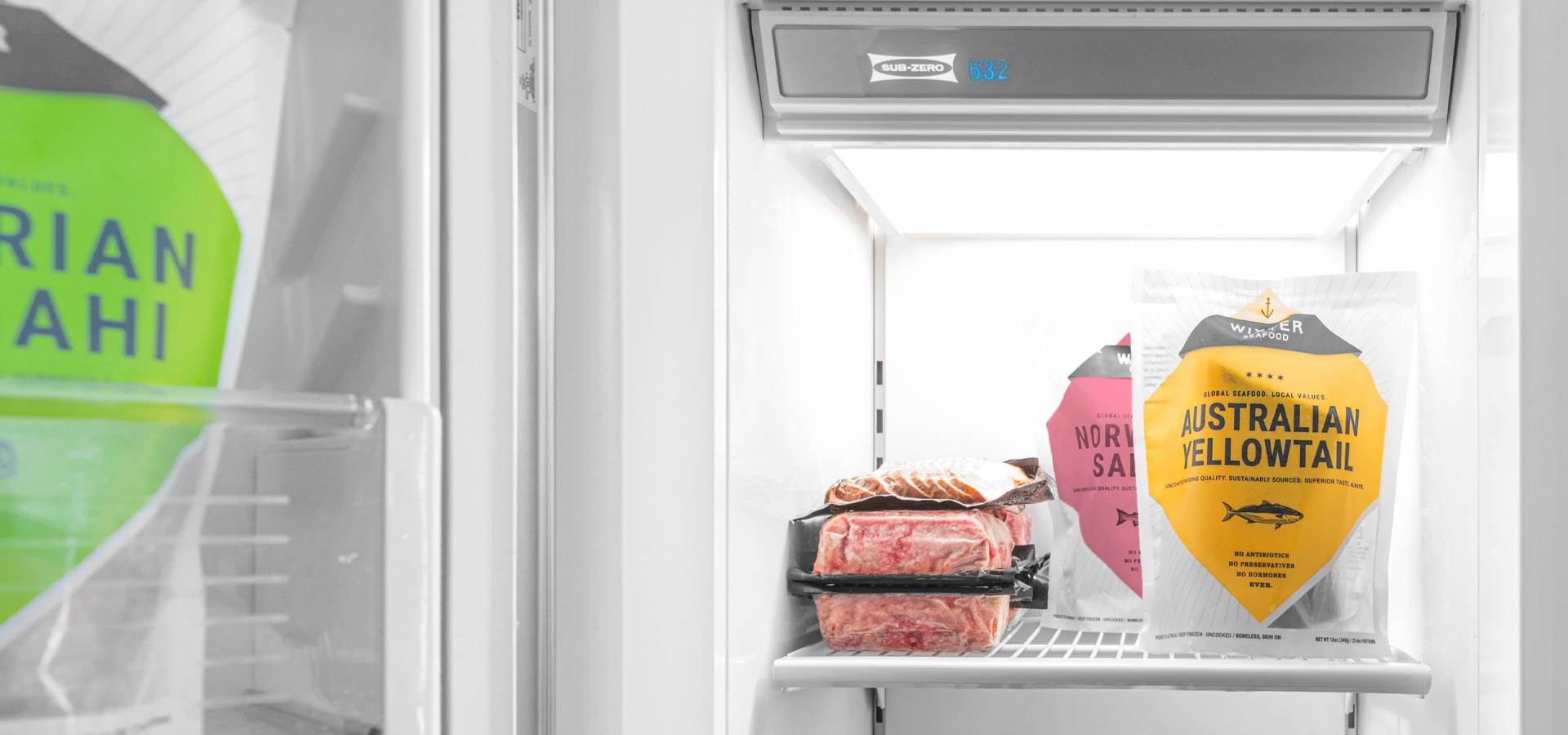 What if we told you that most "fresh seafood" isn't really fresh unless you live near the ocean. You probably wouldn't believe us and ask "How could that be?". The truth is that sustainably sourced frozen seafood is not only fresher than "fresh" but offers a consistently reliable product that is more delicious, sustainable, economical, and ecologically responsible than the alternatives.
It may come as a surprise, but the highest quality seafood is often frozen because quality cannot be improved once it leaves the water, it can only be maintained. By flash freezing and vacuum sealing within hours of harvest, the frozen seafood industry has undergone a revolution in the past two decades making "fresh" seafood a thing of the past.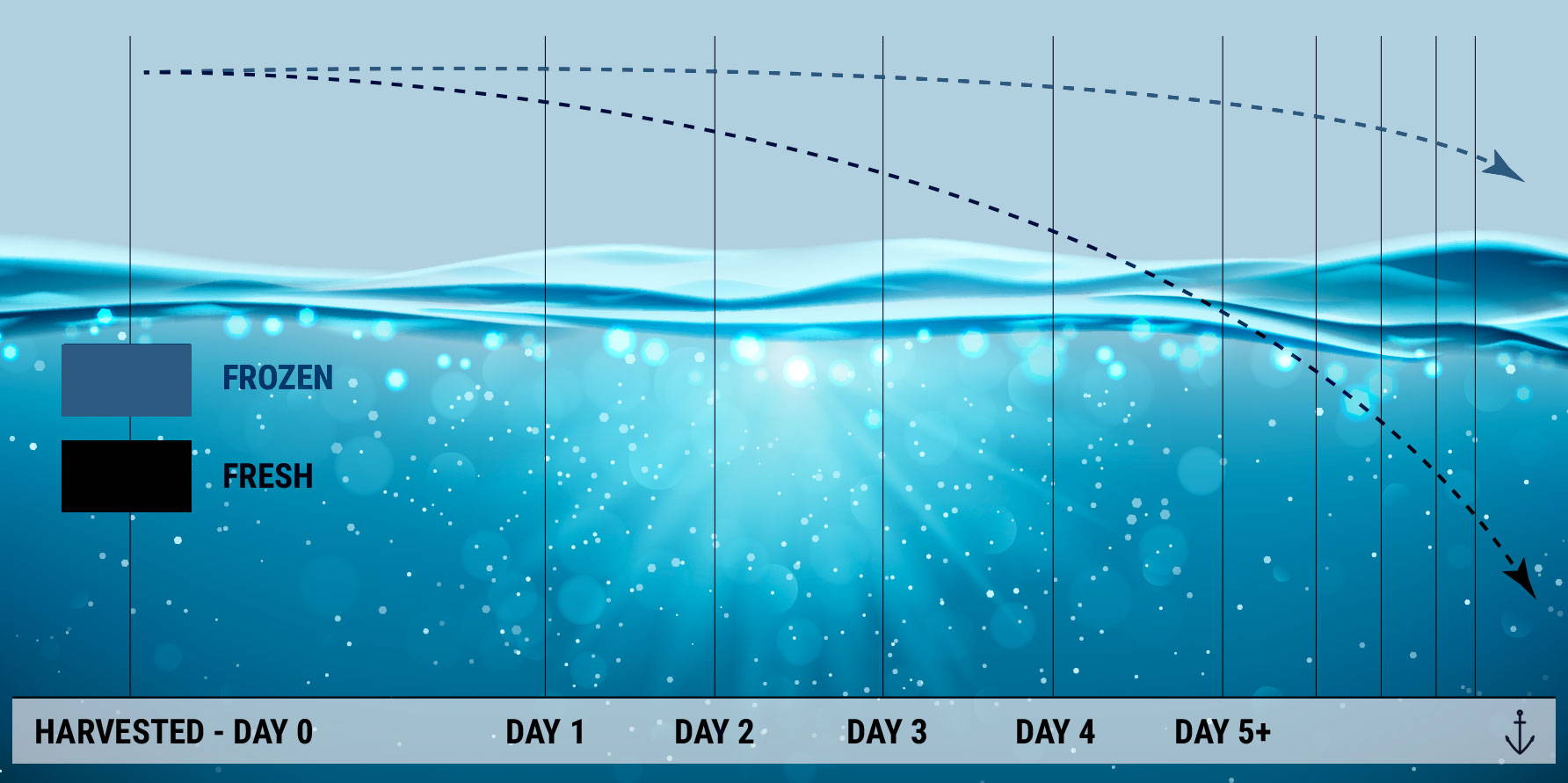 All seafood is good when swimming. It's what we do after harvest that makes all the difference. If fish is not handled correctly, it loses moisture and increases spoilage every minute, which lowers the overall quality and nutritional benefits. Fresh seafood immediately starts degrading after it's harvested. Bacteria can grow over time, which creates off-flavors, a decline in nutritional benefits, and eventually, spoiled product.
Wixter partners with Fishermen and Farmers that utilize advanced technology and practices to ensure our seafood is harvested and frozen at the peak of freshness. By harvesting during a species' peak time of year, as well as flash-freezing within hours after harvest, we preserve the nutritional benefits, taste, and texture, giving you the most delicious seafood on the market today.

Frozen food plays a vital role in reducing food waste globally and domestically The USDA's Economic Research Service estimates that between 30-40% of the total US Food supply is wasted – buying frozen, helps reduce waste and spoilage on the way to the store, sitting on the shelf, or once home on your counter or in your refrigerator.
It's our goal to capture everyone's hearts, minds, and palates by showing them a better way to enjoy the fruits of the sea while leaving the planet a healthier place.
Try Frozen. Trust Wixter.